The Solida mission is to offer recovering addicts the funds they need to be cared for by experienced rehabilitation specialists. We do this through the help of monetary donations to The Solida Foundation, as well as partnerships with drug rehabilitation agencies.
The Solida Foundation is a private foundation that offers scholarships to individuals seeking rehabilitation for addiction. When someone is determined to get sober, we don't want finances to stand in the way of their recovery.
Data from the National Institute of Drug Abuse suggests that anywhere from 40 – 60% of people living with addiction will relapse while in recovery. Depending on the type of addiction and the recovery methods implemented, these rates vary. Solida aims to offer support through a variety of treatment modalities, including residential rehabilitation, sober living facilities, and therapy. In turn, we hope to reduce the chances of someone in our program experiencing a relapse.
Before The Solida Foundation can offer a scholarship to an individual pursuing recovery, we ensure they are eligible for funding. We know how cost can hinder progress, so we take great care to offer assistance to those who would otherwise be unable to pursue rehabilitation. In addition to wanting to make a lifestyle change, being able to afford recovery treatment is one of the first steps in the journey.
To be eligible to participate in Solida's recovery programs, there are some steps to take. Anyone receiving care through Solida needfully undergoes the following approval process before being selected:
Individuals are fully assessed for both substance abuse and mental health disorders.
Individuals are matched with appropriate rehabilitation agencies.
Assessments are reviewed for approval.
If approved, the individual is eligible for $10,000 for residential treatment, $3,000 for sober living expenses, and $2,000 for individual therapy.
An additional $2,000 can be granted for educational or vocational needs.
The individual is monitored weekly to continue qualification for ongoing funding.
The Solida Foundation will require a Release of Information with any agency to determine the progress of the individual including access to clinical group and individual notes as well as treatment plans.
The scholarship limit is $15,000.
Don't let the cost of recovery services prevent you from getting the help you need.
Contact The Solida Foundation today to see if you're eligible for one of our scholarships.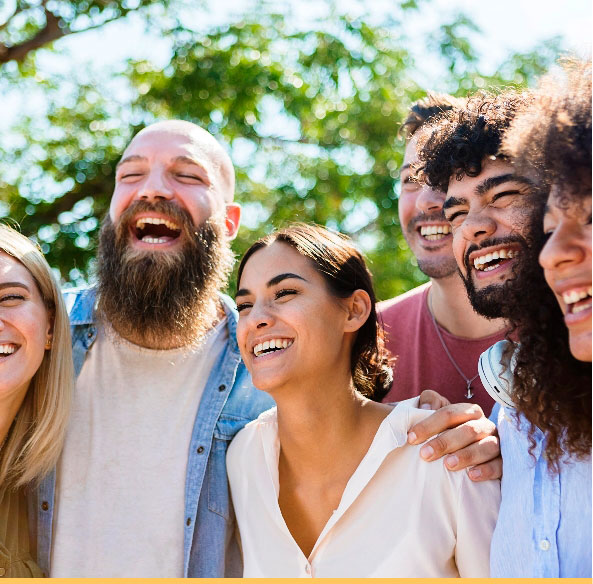 Rehabilitation Agency Requirements
We don't take our partnerships lightly. The Solida Foundation has specific criteria that must be met in order for us to refer individuals to their care. Each agency must possess current licensure and be in good standing with appropriate state and federal agencies. They must also hold CARF or JCAHO certifications (for residential and sober living programs). Here are some other basic requirements:
A residential program (in-house treatment) must offer the following in order to partner with The Solida Foundation and assist individuals in recovery.
Any sober living facility must include the following practices as a Solida partner.
Counselors or therapists should include the following approaches in order to work with Solida and its scholarship recipients.
Combined, these modalities offer some of the best chances for success when entering and maintaining recovery from addiction.
Helping Others Help Themselves
While access to the proper treatment is a large step towards recovery, we believe that all must be invested in their own lives and treatment for lasting change to manifest. For this reason, our scholarship recipients are required to make payments toward their fees for two years. If sobriety is maintained during the designated two-year period, the remainder of the fees owed will be forgiven.
The Solida Foundation is grateful for all donations from private sponsors. We only use 5% of donations toward our operating expenses, while the remainder is used for our scholarship fund.
If you would like to make a donation or want to learn more about our foundation, contact us today.